ABOUT CHETNA
Chetna's Path And Purpose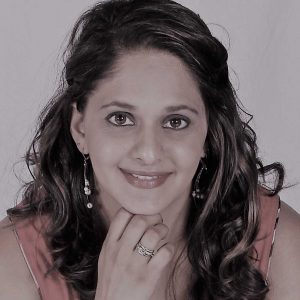 I am Chetna, a Conciousness Coach.
I am blessed to be of service to humanity through integrative energy work and intuitive guidance.
My journey on this path became stronger at a crossroads in my life. My challenges as well as my curiosity led me and still is leading me to discover more of my soul's purpose.
I endeavour to live with no regrets, be grateful for all experiences especially those that are challenging and testing as they are the blessings in disguise that bring about the biggest growth. Embracing the learnings and lessons through my own challenges has brought significant and substantial change and growth in my life.
My passion is understanding, working and connecting with people. I serve to uplift the consciousness of beings through Divine love and Divine light supporting them to unite with their true authentic self and reconnect to their light and power within.
I do not heal people, I facilitate healing through a unique combination of therapies, techniques and intuition that allows people to discover their own inner resources so that they can empower themselves to find peace and live a healthier and happier life.
I am qualified in the following therapies/techniques: Life energy, Usui & Karuna Reiki, Crystal Healing, Access Bars & Body processes, Theta Healing, Antaneea massage, Colour readings and Emmett technique (level 1 & 2).
However, I also utilize the invaluable gift of Divine guidance. Every session is unique as each person is unique, however each experience for a person will differ as the energy of that person shifts and will be different at different points in time.
In additional to one-on-one sessions, I also facilitate meditation circles, spiritual workshops and retreats.
I am also a Yoga teacher for beginners certified by Sri Sri School of Yoga. I am inspired and grateful to share authentic yoga practices.
Guaranteed benefits are experienced by those who are open, ready to help themselves and willing to put in the effort with the understanding that there are no "quick fixes".
Through my 'work/service" of helping others and my own journey of self-discovery I have grown more in love with myself and more passionate for who I am and what I do.
We are all here to embrace the 'Super power' of unconditional love.
I welcome you into my Divine cocoon – a non-judgemental space of gentle, loving and nurturing energy.
"Guiding you to connect to Light and Power within"
Divine Blessings,
Chetna